Tracy grew up in West Branch, Michigan. A summer job in Wyoming after her freshman year at Michigan State turned into twenty years in the west as she settled in Aspen, Colorado. Inspired by the marvelous bakers in her family, Tracy moved to Denver in 1999 to attend cooking school.
Rob was raised in a suburb of Indianapolis and graduated from Indiana University with a degree in Economics. He moved to Denver and pursued a career in banking, until he was awakened by a plate of saffron risotto. Six months later, he too was attending cooking school.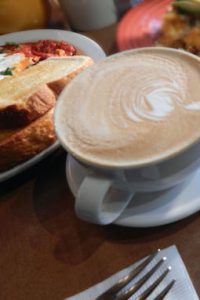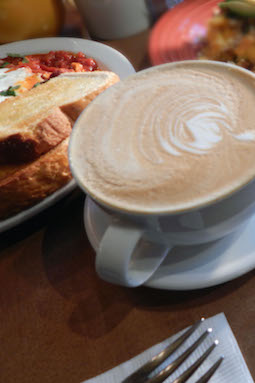 As luck would have it, Rob and Tracy found themselves sitting next to each other in their first class at the Denver School of Culinary Arts. Their instructor, Chef Jeff Kennedy, teased them for their propensity to arrive early to class and cook breakfast for their classmates. And so it began.
Tracy later attended the Cook Street School of Fine Cooking, and followed that with further study in Provence, France, and Asti, Italy, before returning to Denver to work for Sean Kelly at Aubergine Café. (Coincidentally, this was the same chef that changed Rob's life with the plate of risotto.) Meanwhile, Rob's education led him to discover that he had a passion for wine, and he became a Certified Wine Specialist through the Society of Wine Educators, and a Certified Sommelier by the Court of Master Sommeliers.
After marrying in 2001, Rob and Tracy moved to Grand Rapids, halfway between each set of parents, and started a family. Tracy worked as a pastry chef for Bar Divani and Everyday People Café, while Rob started a new career with a wholesale wine distributor, selling wine to restaurants along the lakeshore. This led to a move to Holland, which they felt was a perfect place to raise their young daughters, Liliana and Harper Rose.